Notification to Magic Earth / Maps (at navigating mode) is sticky and cannot be slide away to close the application
/e/ version: 0.19-q (but issue present since earlier times, 0.9?)
Device model(s):

h850

Device rooted: no
Summary
Notification to Magic Earth / Maps (at navigating mode) is sticky and cannot be slide away to close the application.
The problem
Steps to reproduce
set Maps to navigating
a notification shall be present in the device's Notification area
try to slide it away
What is the current behavior?
The notification cannot be dismissed and the application cannot be closed this way.
What is the expected correct behavior?
Sliding the notification to either side shall close the application (stop navigating and reduce battery usage)
Technical informations
Relevant logs (adb logcat)
Relevant screenshots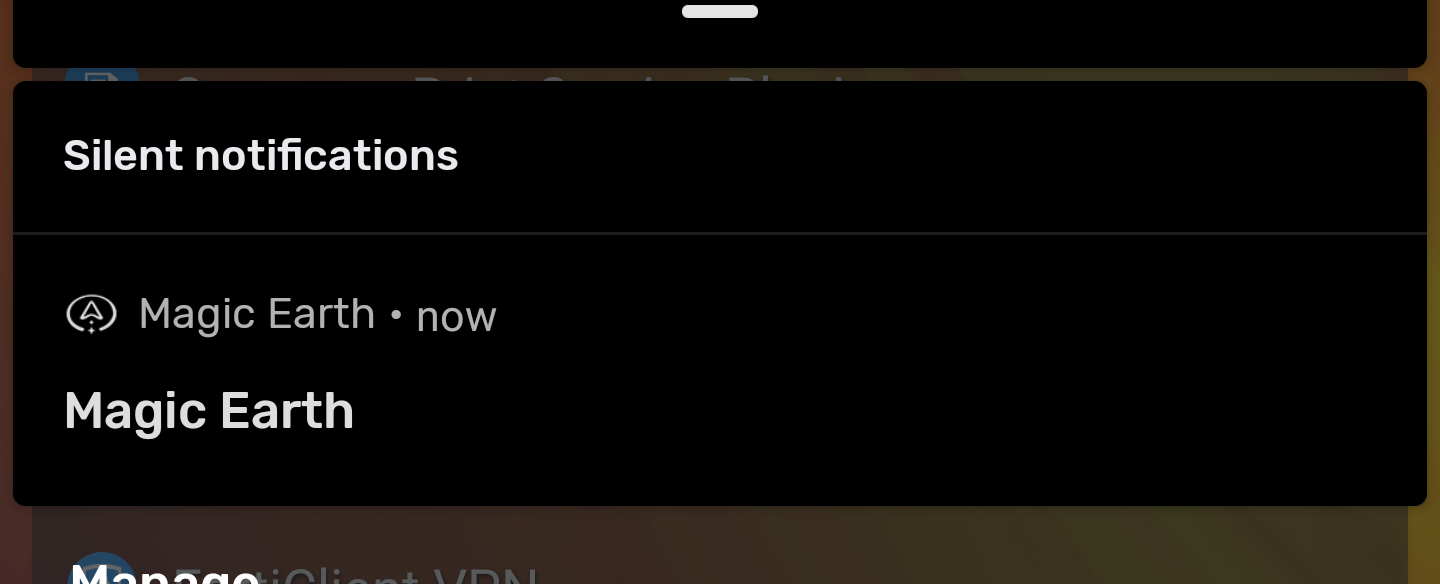 Solutions
Workaround
Tap the notification and stop the navigation or
open the application manager/navigator (action buttons) and slide the app towards the top of the screen to close it.
Possible fixes
Edited
by
Žroutík