"Update wallpaper" offers two same icons/settings with different content
/e/ version: 0.18-q
Device model(s):

h850

Device rooted: no
Summary
"Update wallpaper" offers two same icons/settings with different content.
The problem
Steps to reproduce
Hold empty space in launcher and request Update wallpaper.
What is the current behavior?
Identically named icons are offered, Styles & w... . One opens wallpaper settings, the other opens font and style settings.
What is the expected correct behavior?
Same icons and naming for different outcome/goal shall be avoided to avoid confusion.
Technical informations
Relevant logs (adb logcat)
Relevant screenshots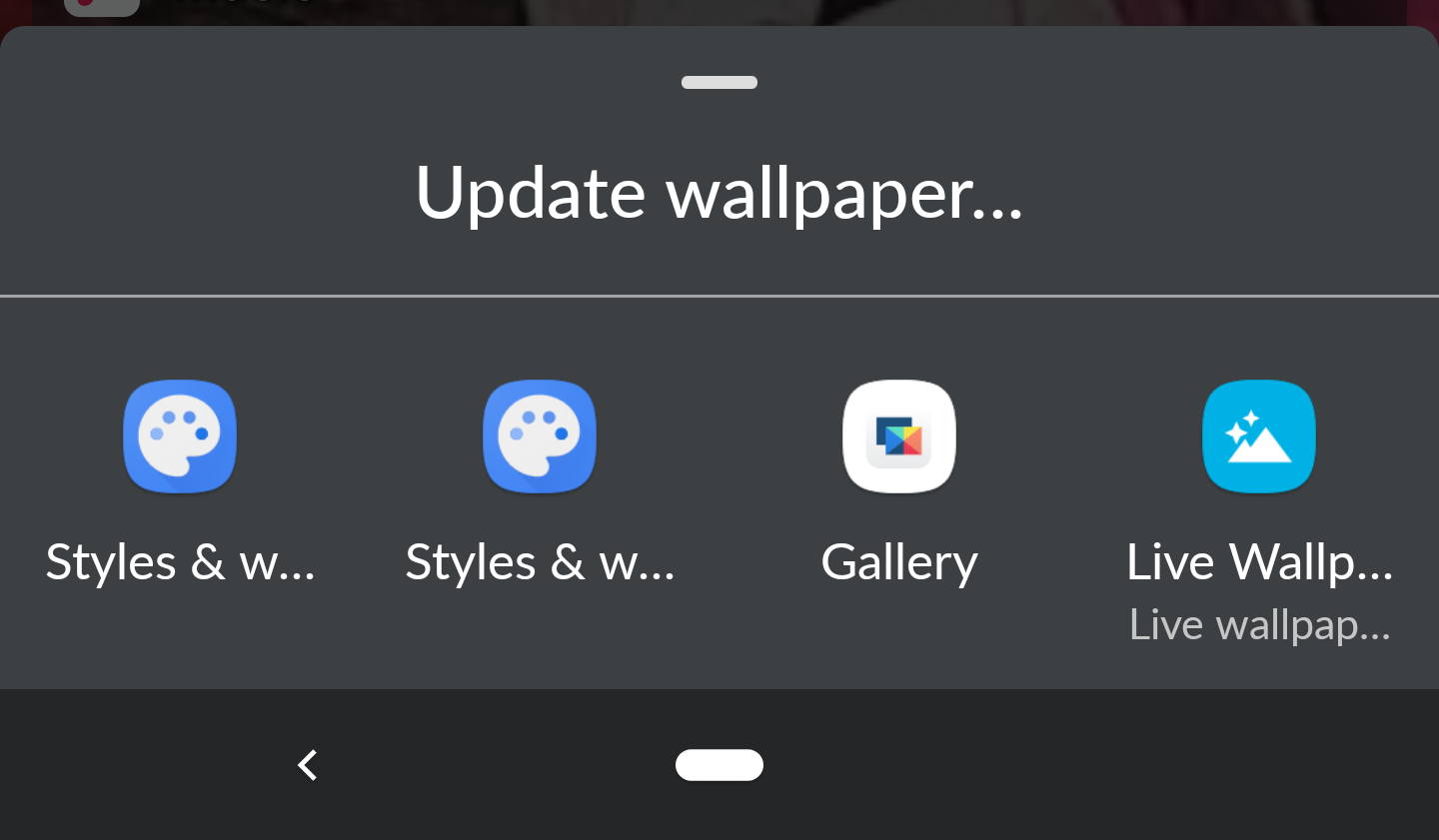 Solutions
Workaround
Possible fixes