WDI error
Helpdesk:
Summary
A user is facing an error with WDI, when the Easy Installer is trying to install TWRP on his device.
The problem
Steps to reproduce
Trying to install /e/ on a Samsung Galaxy S7, with the Easy Installer, from Windows.
What is the current behavior?
At first try, the user faced a WDI error.
At second, it seemed to work, but the user was not able to reach TWRP.
What is the expected correct behavior?
Install /e/ without any issue
Technical informations
Easy Installer version: v0.12.3-beta Windows: 10 Edition Professionnel Version21H1 Device: herolte
Relevant logs (adb logcat)
Relevant screenshots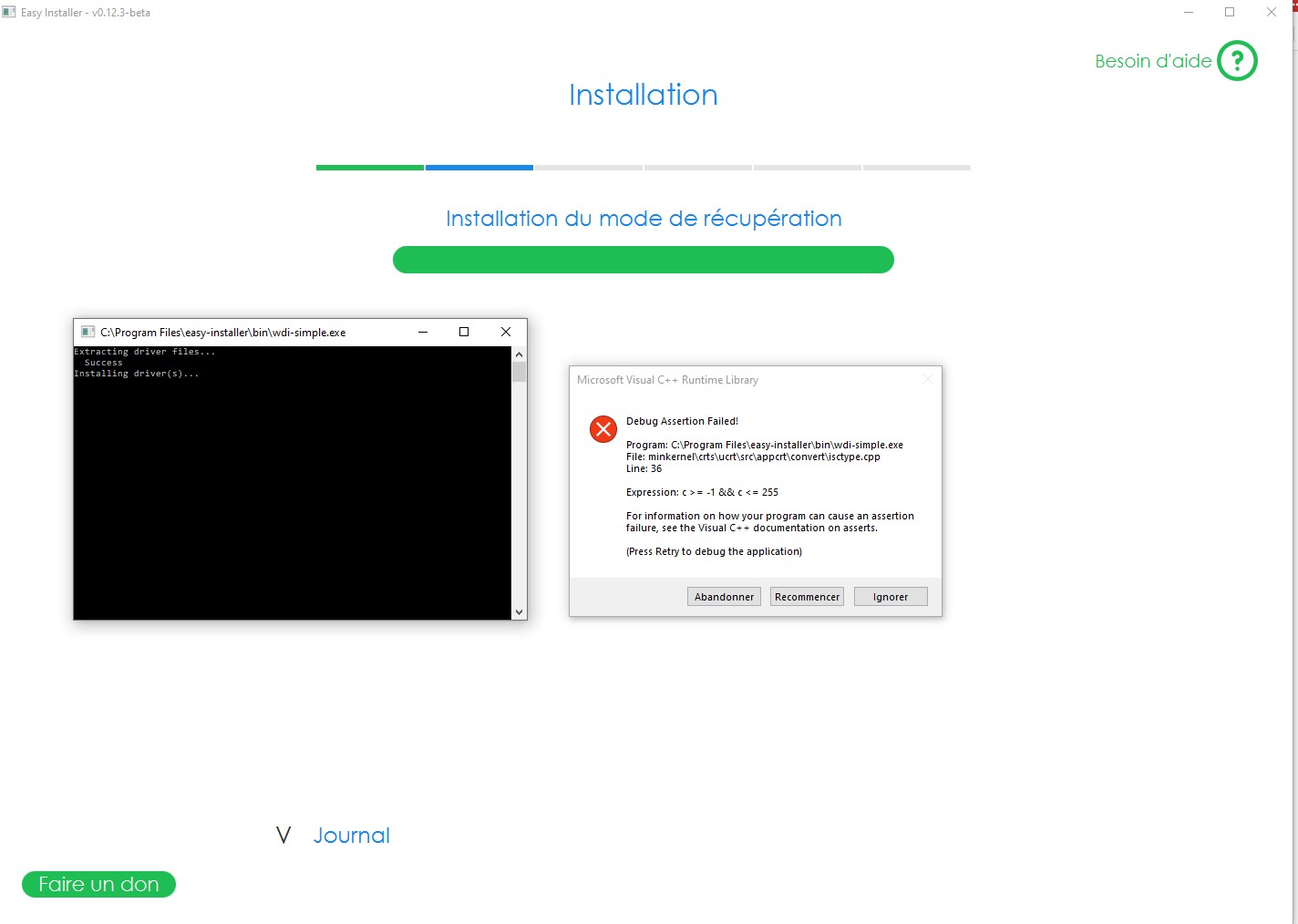 Solutions
Workaround
Possible fixes