Gigaset GS290 - OS Update aborted, bc. signature verification fails - two cases, different versions
/e/ version: v0.16
Device model(s): Gigaset GS290
Device rooted: I thought yes, but probably no. I confused rooting and unlocking (not my turf here). I followed strictly the instructions in the docs linked, no extras.
Summary
System notifies new version. Download via Settings menu. Install then fails as described here: "Failed to verify whole-file signature."
Other user has the same problem from v.015 to v0.16 (same forum thread)
Cleared the cache and triggered to reload the new version once more, but still the same, while another user reports successful update to v0.17 on the same device along this route.
The problem
Update fails due to unsuccessful signature verification (observed from 2 users v015->v016 and v016->v017).
Steps to reproduce
Download update via systems menu, install.
What is the current behavior?
Rebooted current OS version instead
What is the expected correct behavior?
Update succesful
Technical informations
I first installed /e/OS 18 days ago using the provided documentation here from Ubuntu Linux (NOT Easy Installer) - tricky part wad that fastboot had to be the exact version in the docu, not the latest. From there on I had v0.16 installed and no trouble. Using f-droid besides e app store. Locale is German/Germany.
Relevant logs (adb logcat) please advise, if necessary.
Relevant screenshots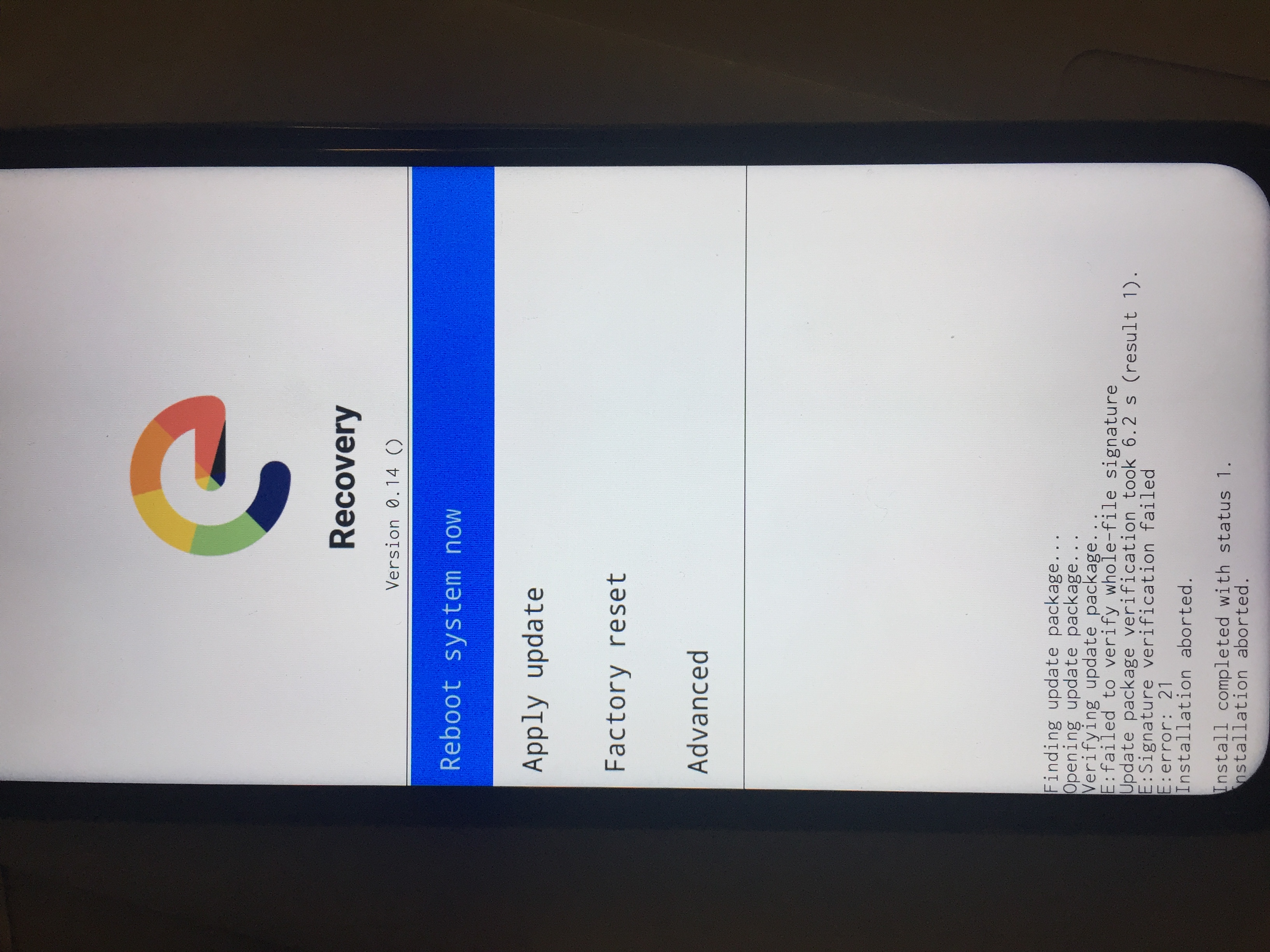 Solutions
Workaround Don't update for now
Possible fixes
Would it be possible to install the 0.17 release with Easy Installer or manually? (Given that I didn't use Easy Installer for the currently installed v0.16)
Edited
by
Marcel Fröhlich