Apps suggests to update the "Izly" app even if already on lastest version
/e/ version: 0.14-p
Device model(s):
Summary
The problem
Steps to reproduce
Install the French "Izly" app. Once the installation is done, it won't display "Open" but "Update".
I checked, the version installed is the same than the one announced on the app page in Apps.
What is the current behavior?
What is the expected correct behavior?
Technical informations
Relevant logs (adb logcat)
Relevant screenshots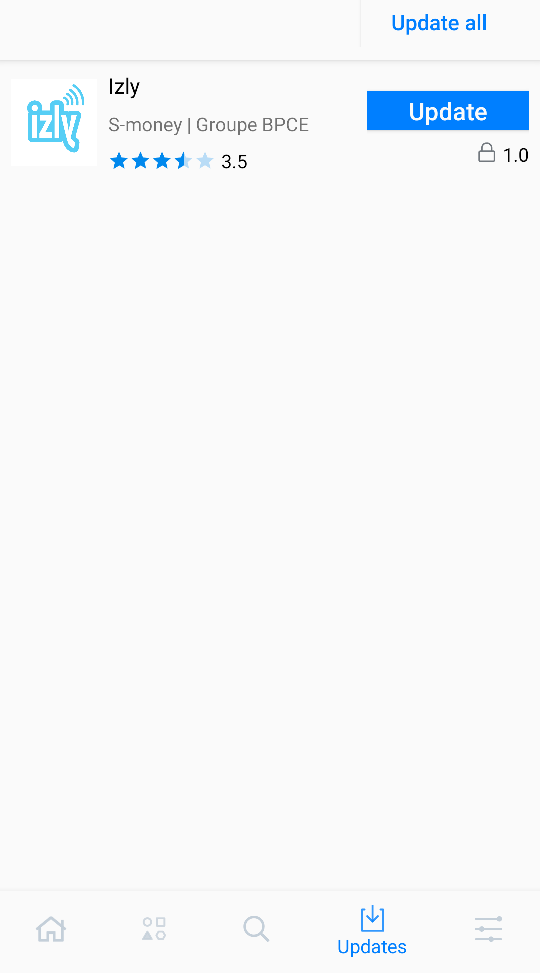 Solutions
Workaround
Possible fixes
Edited
by
Anonyme