Not possible to disable automatic network selection on the FP3 on Pie
/e/ version: 0.14-p-stable
Device model(s): FP3
Summary
A customer isn't able to manually set a network and keep it.
The problem
Steps to reproduce
Try to disable automatic network selection and to manually select a network. You should see an error message. Maybe it will still connect you to the wanted network though.
What is the current behavior?
The customer is complaining that, since he lives near a border, the network is always changing even if he tried to select manually the network (which should disable automatic selection).
Arnau tested with its FP3 on stable Pie, and he also faced the error message. The network changed successfully though but he can't test whether or not the network will change another time or stay fixed on the selected network.
What is the expected correct behavior?
The network shouldn't change once a specific network has been selected.
Technical informations
Relevant logs (adb logcat)
Relevant screenshots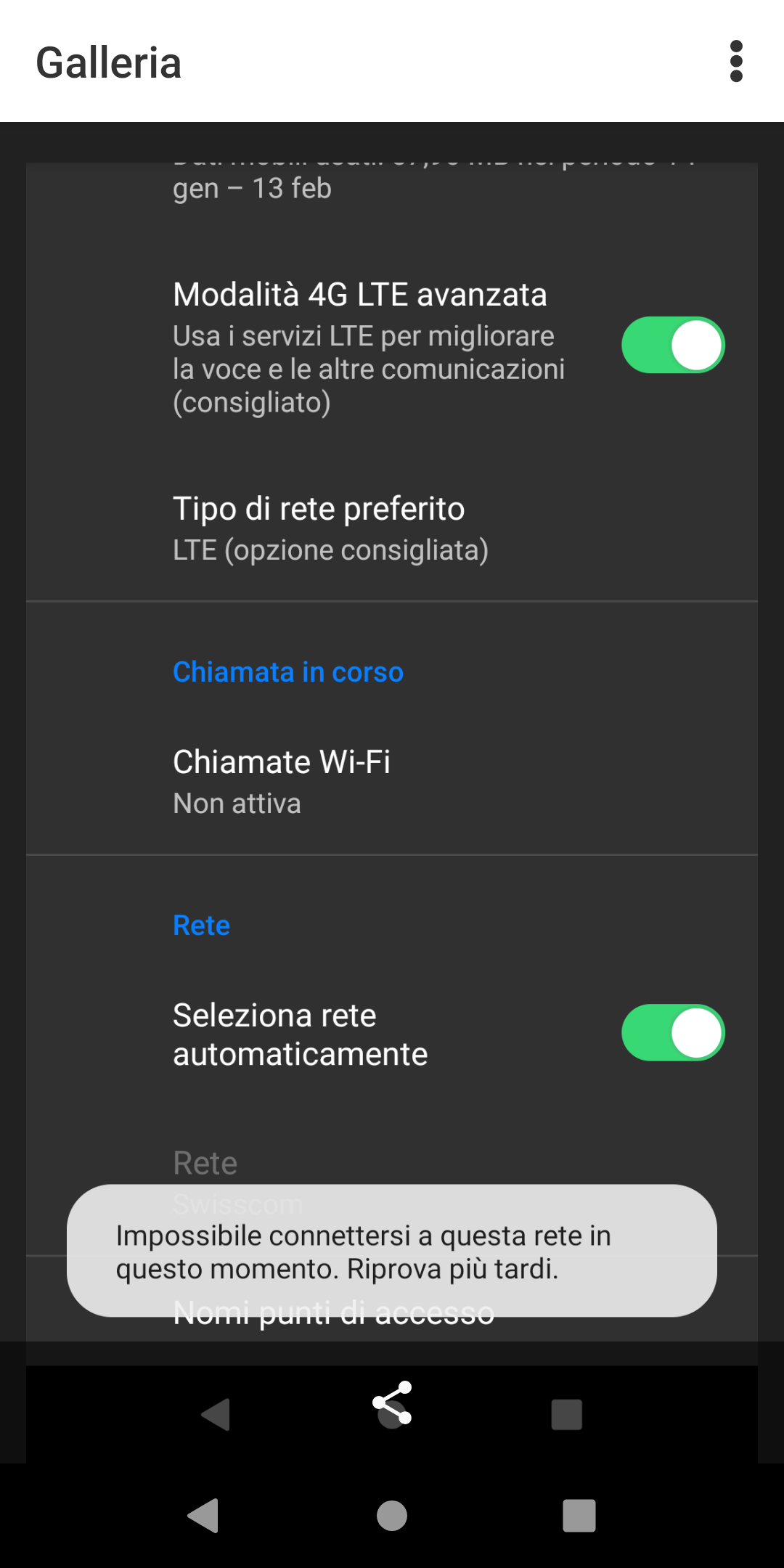 Solutions
Workaround
Possible fixes
Edited
by
Anonyme