FP3/Q: Files App in dark mode hard to read
/e/ version:e_FP3-userdebug 10 QQ3A.200805.001 eng.root.20201110.173940 dev-keys
Device model(s):FP3 with camera upgrade:
Summary
When you change to system theme to dark and then open the files App, the written text of the folders and files is very hard to read.
Description
What is the current behavior?
The font color of folders is hard to read.
What is the improved behavior?
The font color could be white as in other apps with darkmode
What does it bring?
It helps to read folder and file names. To see them better you have to select them or turn on the display light very bright.
Examples
All users will benefit from the little change.
Validation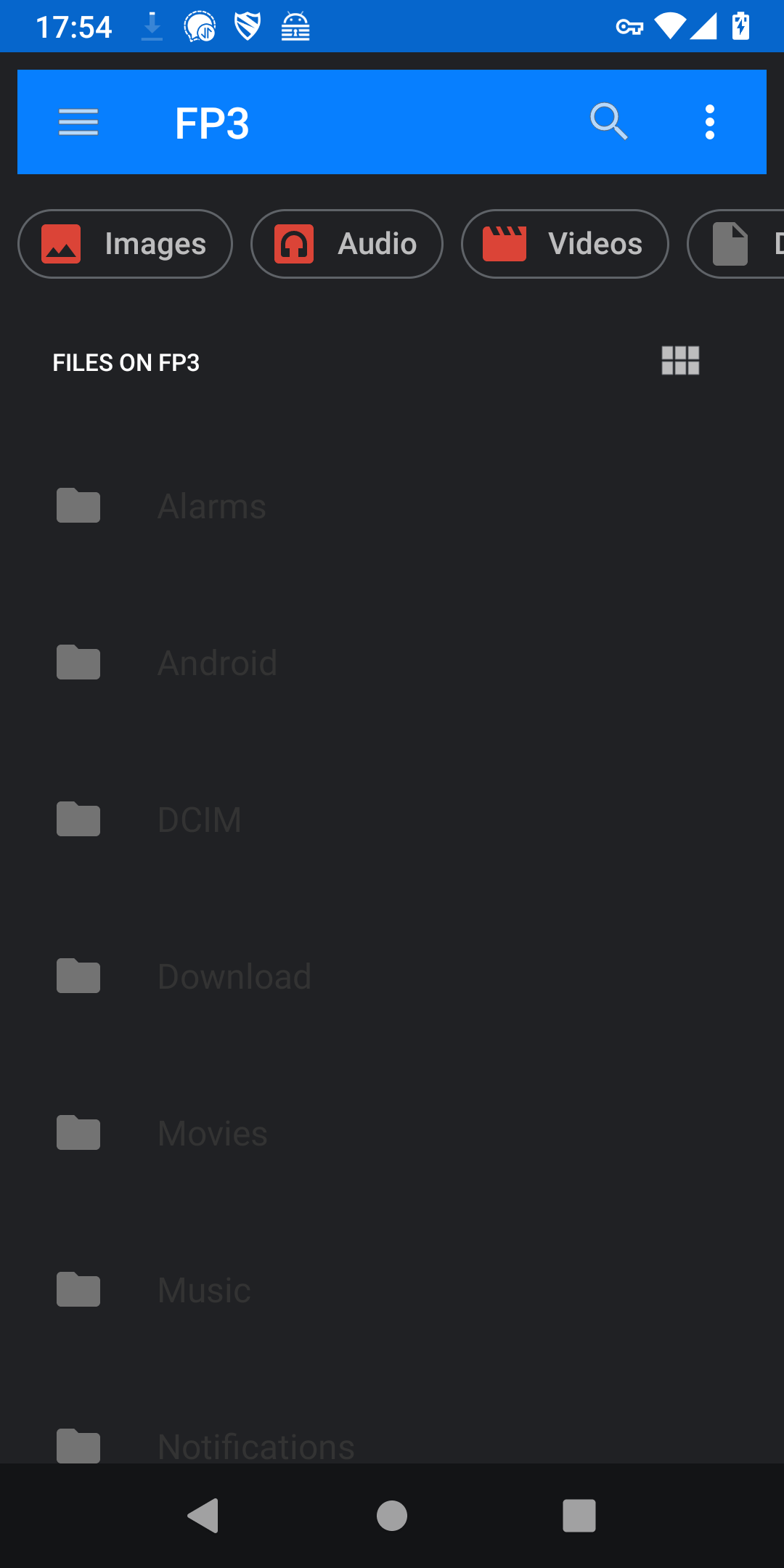 Edited
by
Ghost User