USB File Transfer not available on Xiaomi Whyred
/e/ version: e-0.10-o-2020080766690-dev-whyred
ADB version : Android Debug Bridge version 1.0.41 Version 30.0.4-6686687
Device model: whyred (Xiaomi Redmi Note 5 Pro)
When it started to occur: From the first install
Reproducible with the last /e/ version: yes
Reproducible with LineageOS: IDK
Summary
After plugging a working USB cable from a computer to the smartphone, no silent notification appears on the phone, and phone is not detected by the computer
The device is unusable
The bug is the source of a data loss or a big waste of time
The bug concerns a third party app
The bug concerns security
The bug concerns privacy
The problem
Steps to reproduce
Plug USB cable to computer
What is the current behavior?
No silent notification, and the device is not detected by computer (adb devices empty)
What is the expected correct behavior?
The device should be detected by computer, and File Transfer should be available in USB modes.
Technical informations
Relevant logs (adb logcat)
Relevant screenshots File Transfer does not appear in the list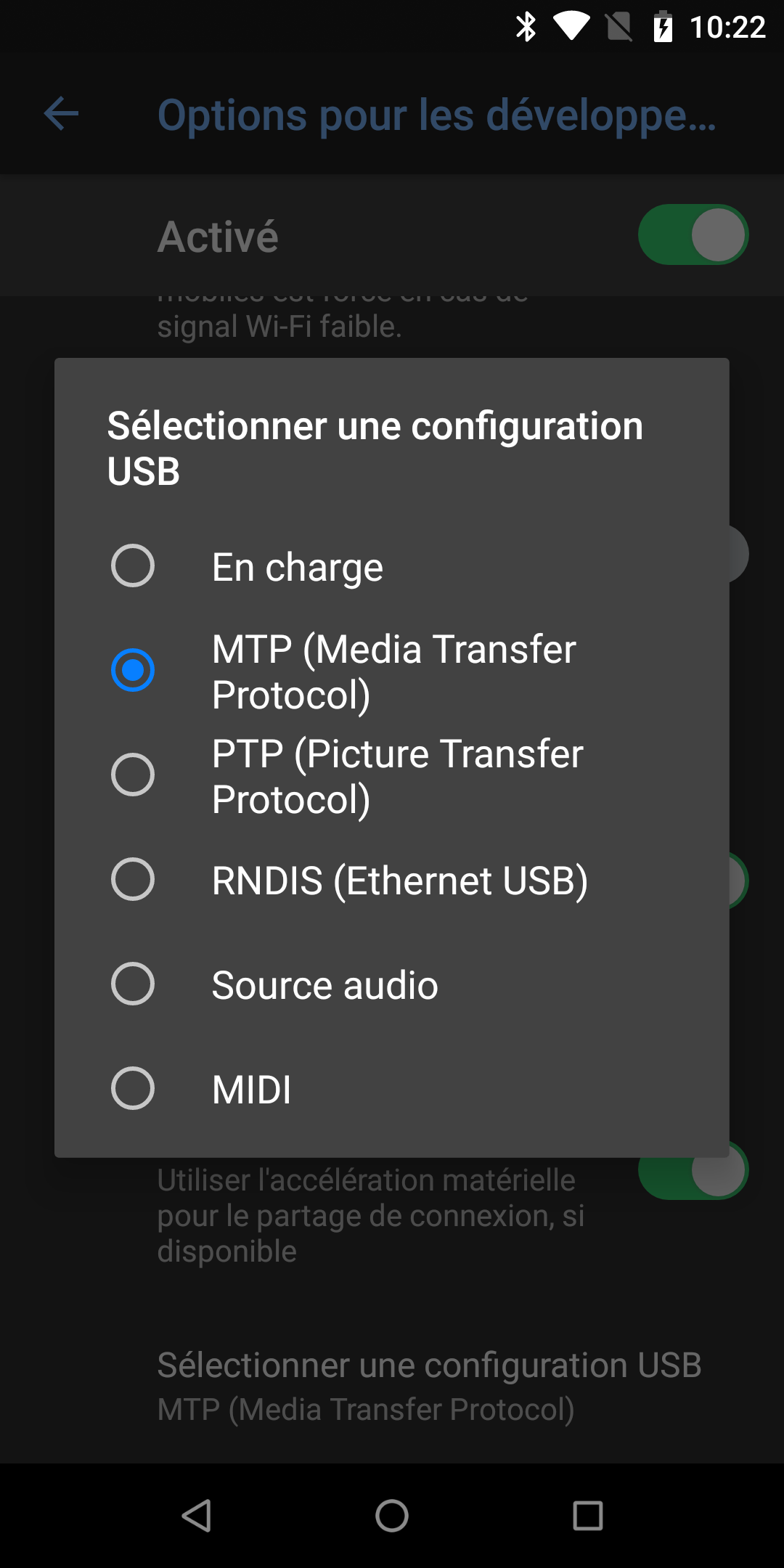 Solutions
Workaround I tried the following but no success:
Activating developper options. In the menu for USB default mode, File Transfer doesn't appear. I tried MTP but it doesn't work either (attached screenshot)
adb devices from computer doesn't recognize the device
changing USB cables
Possible fixes
Is this a security feature? Can it be disabled? Disk encryption is set up but I think it should still work.
Edited
by
Tars