System UI stops when using search assistant
/e/ version: 0.9-2020062660259 (mido)
Device model: Xiaomi Redmi Note 4 X
When it started to occur: N/A
Reproducible with the last /e/ version: Yes
Reproducible with LineageOS: N/A
Summary
When using search assistant button-option (it is default on long pressing Home button), System UI stops.
The device is unusable
The bug is the source of a data loss or a big waste of time
The bug concerns a third-party application
The bug concerns security
The bug concerns privacy
The problem
Steps to reproduce
Select "Search assistant" on some Button actions (Settings > Buttons) and execute it. Happens with any language locales and assigned to any button-action.
What is the current behavior?
The System UI stops with the message
System UI has stoped
X Close app
X Mute until device restarts
What is the expected correct behavior?
That action "Search assistant" should be executed.
Technical informations
Relevant screenshots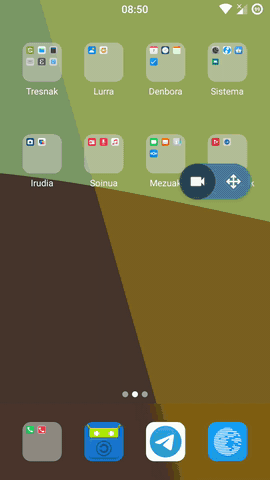 Solutions
Workaround
Tap "Close app" and unlock the phone again.
To upload designs, you'll need to enable LFS and have admin enable hashed storage.
More information