/e/ account twice in accounts and in mail app
/e/ version: pie July from forum
Device model: a3xelte
When it started to occur: always
Reproducible with the last /e/ version: yes
Reproducible with LineageOS:
Summary
I have 2 accounts for /e/ in my Accounts list in my settings, 1 for contacts and 1 for the rest. Is this correct? I just reinstalled the OS and noticed this. This may be confusing to new users, 1 account would be better.
I think for this reason, I also have a duplicate /e/ Mail accounts in the email app. This can lead to problems: eg settings for 1 account are not copied to the other.
For both : see screenshots below
The device is unusable
The bug is the source of a data loss or a big waste of time
The bug concerns a third party app
The bug concerns security
The bug concerns privacy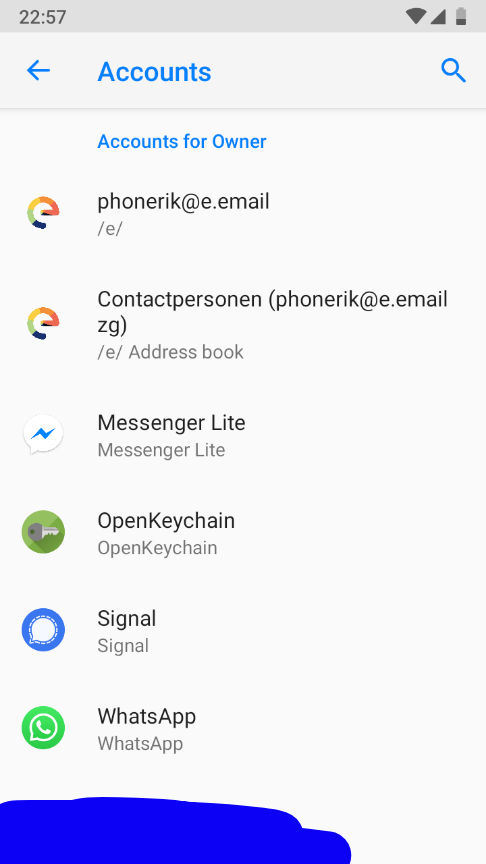 Edited
by
Rik4444