Photo's do not show in gallery when stored to external SD card.
/e/ version:
Device model: FP-3
When it started to occur: from fresh install
Reproducible with the last /e/ version:
Reproducible with LineageOS: lineage_FP3-userdebug 9 PQ3A.190801.002 eng.root20200428.185457 dev-keys
Summary
The device is unusable
The bug is the source of a data loss or a big waste of time
The bug concerns a third-party application
The bug concerns security
The bug concerns privacy
The problem
Configure the camera app to store photo's on SD Card (open camera app,-> Settings -> More camera controls -> Enable Use Storage Access Framework and select a location on the SD card

Take a photo

File is stored on the SD card but

Click preview thumbnail of last taken photo in camera app. This opens the gallery app with a grey background unable to show the file

Open the Gallery app. You will see a blank spot in the grid, no preview. Click on the blank spot shows correct filename but does not show photo

Restart device

Open gallery app, photo's taken are visible
What is the current behavior?
See: The Problem
What is the expected correct behavior?
After taking a picture you should:
Clicking the preview thumbnail in the camera app open the gallery with the correct picture
Opening the gallery app should show you the latest taken picture
Technical informations
Relevant screenshots
How the photo's show up in the gallery: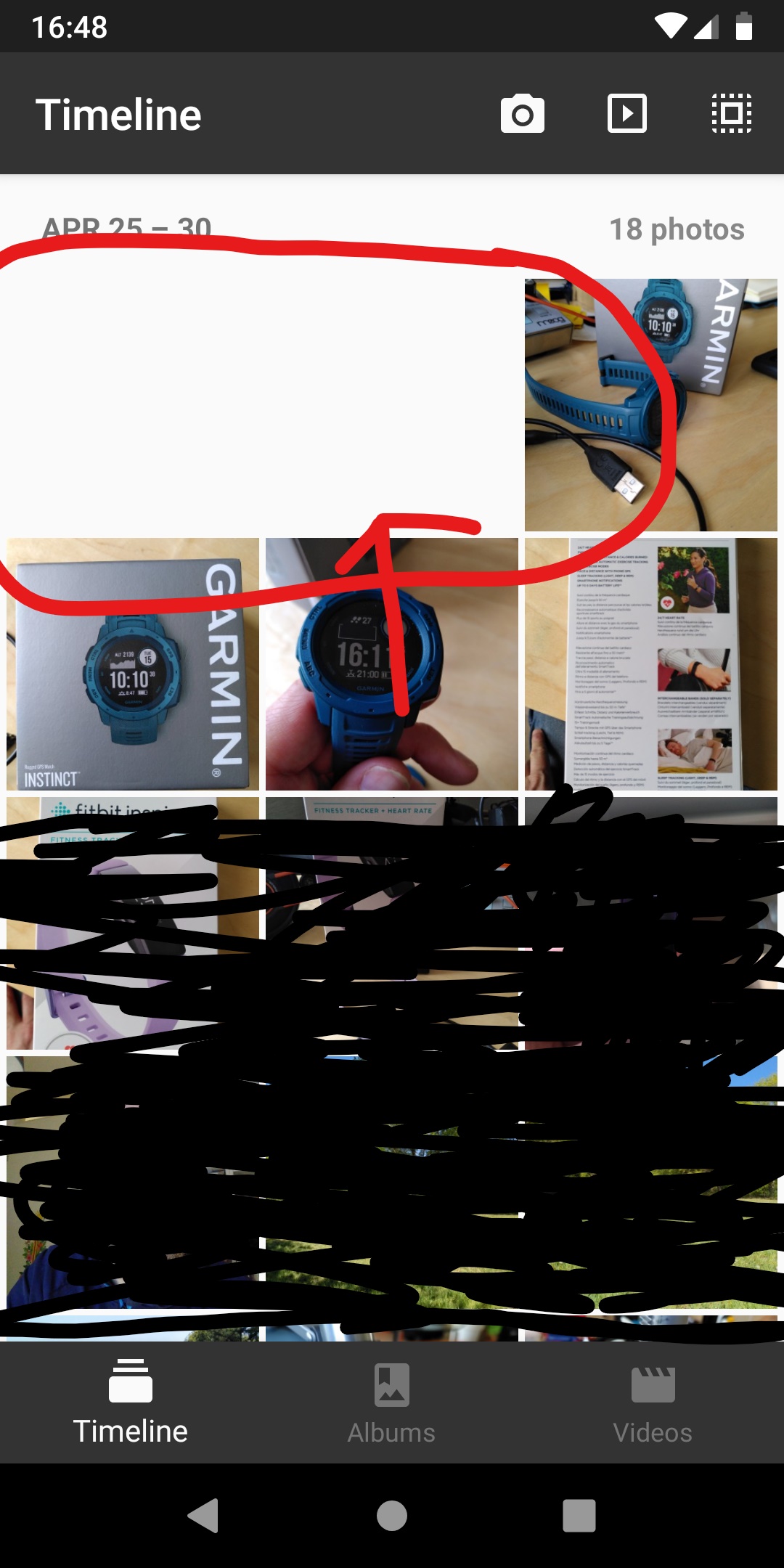 How a photo is displayed when clicking it from the preview thumbnail from the camera app or the gallery app:
Solutions
Restart the device and the photo's are visible in gallery
Edited
by
Felix Faassen