Notes Widget : the text is unreadable
Summary
Using lawnchair launcher, after the notes widget added on a desktop the text of each notes are unreadable because its background color is blue on black text.
Steps to reproduce
Install /e/ on a device Add your /e/ account Open Notes apps Add some notes Install Lawnchair launcher and start it Add the notes widget on your desktop
What is the current behavior?
Notes are not visible because the text color is black and background is blue navy color.
What is the expected correct behavior?
Notes are visible in the widget.
Possible fixes
Change the widget code in order to have text color in white...?
Relevant logs and/or screenshots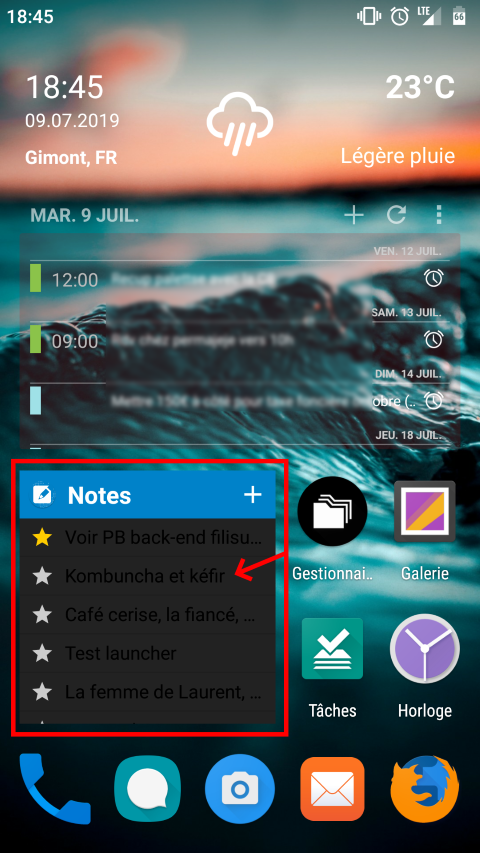 Edited
by
Serge F