[Improvement] Simplifying the access to emails
[Improvement] Simplifying the access to emails
For now, I am using the Email-App with 2 addresses an I feel it is still a bit too complicated to get to read Mail.
Partly, because I always need 2 clicks to come to my Inbox
Partly, because the usability is a bit confusing Like: the page opening when I start the app, I need to chose between four options (Unified inbox, All messages, Inbox1, Inbox2). The differece between option 1 (Unified inbox) and option 2 (All messages) I cannot read (due to a lack of space on my 5" screen, see image below) Or: Accessing my mailbox subfolders I only reach by the arrow backwards
My suggestion. Keep it simpler.
When starting the Email app just show by default the inbox. When using more than one Email-address show the Unified Inbox.
But allow the user to modify the email start page (in the settings) to get a similar appearance as now for those using more than one Email-address: (to select from Unified Inbox, Inbox1, Inbox2)
All the rest (Email-subfolders as well as the All Messages folder) hide it in a side windwo that can be reached by swiping-in from the left or by pressing Hamburger sign (similar to Telegram).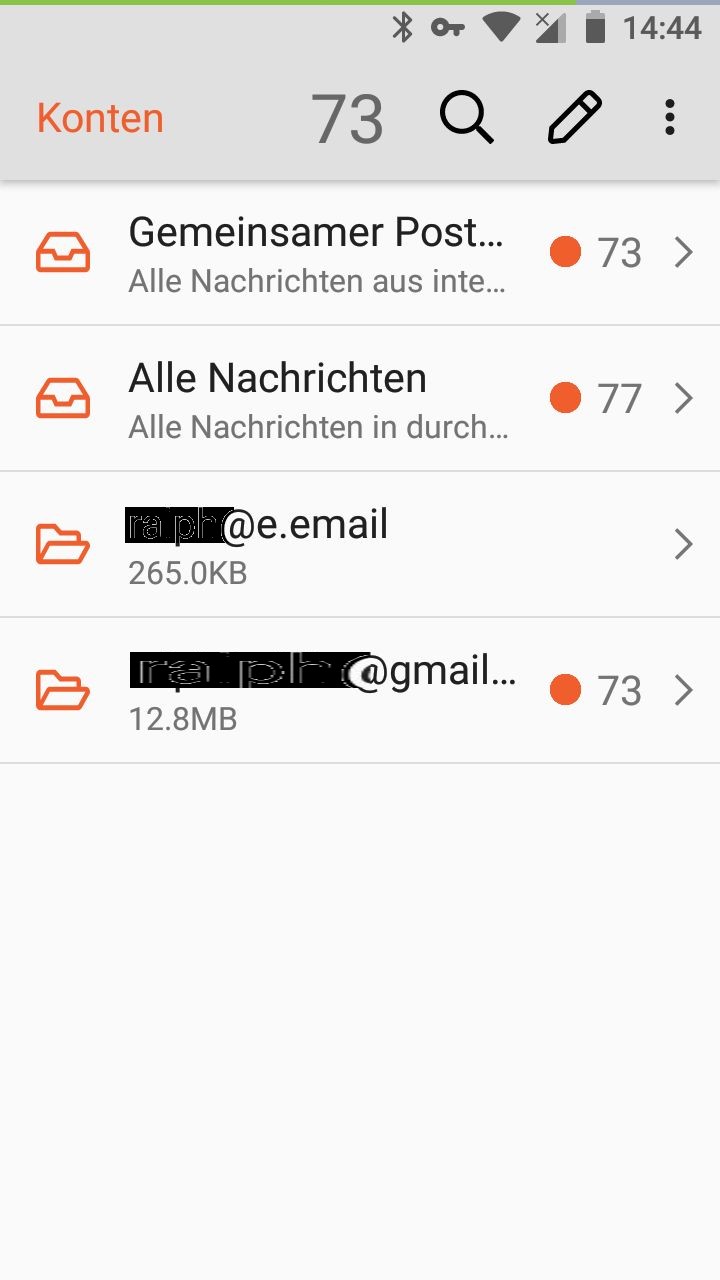 Edited
by
Ralph Böhlke